It started as an idea. Being architects and Catalonia-lovers, it saddened us to see the old farmhouse decaying in such a special and tranquil place.
Its purchase turned it into a challenge, and seeing it revived, into a dream. Nearly ten years after its purchase, Can Gramnunt has returned to its glory, towering over the plain, its sight for sure delighting onlookers as it does please us: the Gerlach and the Peters families, the promoters and hosts, respectively.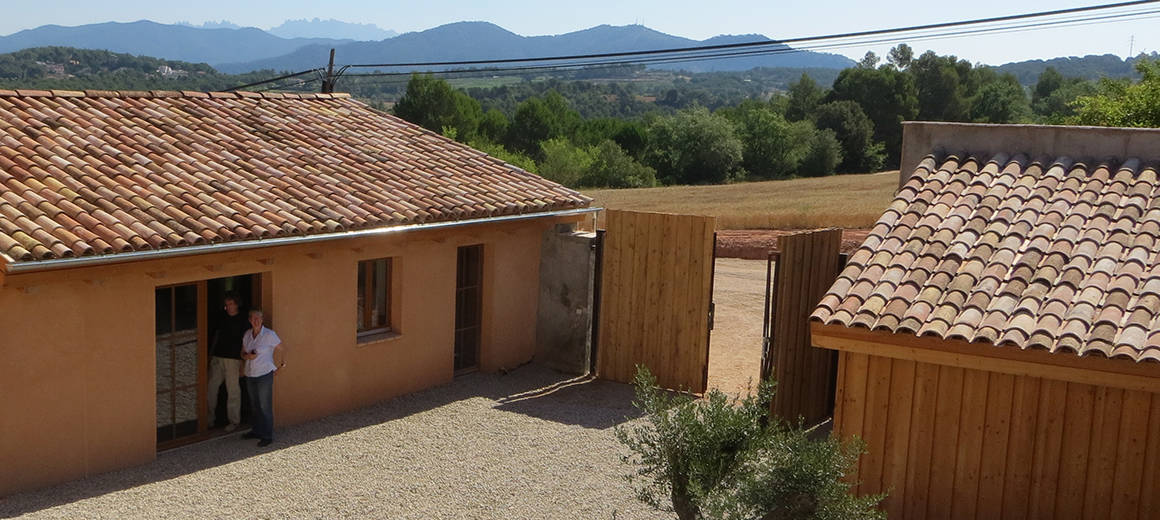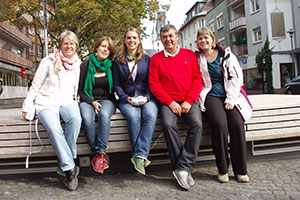 The Gerlach family
Heinke and HolgerGerlach and their three daughters, Inga, Lisa and Mia-Sophie, are the enterprise's main promoters. They live in Öhringen, a small town in southern Germany, but they spend as much time as possible in Catalonia.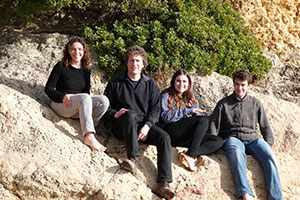 The Peters Family
Christoph Peters, his children Jana and Janick, and NeusAyza are the hosts. They live nearby and will welcome you and take good care of you during your stay at Can Gramunt. Christoph and Neus are architects specialised in low energy and low environmental impact building and refurbishment, as well as energy and sustainability consultants for private and public entities. Jana provides delicious catering if you wish, and Janick is a trained tour guide (walks, mountain bike or horseback tours) and has profoundknowledge of the local paths and routes.