Can Gramunt is situated in the heart of Catalonia, in the Region of l'Anoia, at a half hour distance from the nearest beach, an hour from Barcelona and one and a half hours from the Pyrenees Mountains.
The five hectare property is surrounded by fields and vineyards, which alternate with wooded hills. It is an ideal setting for walks and excursions by foot, bicycle or on horseback. The views over the plain are framed by the Claramunt Castle and the Montserrat Mountain at the horizon.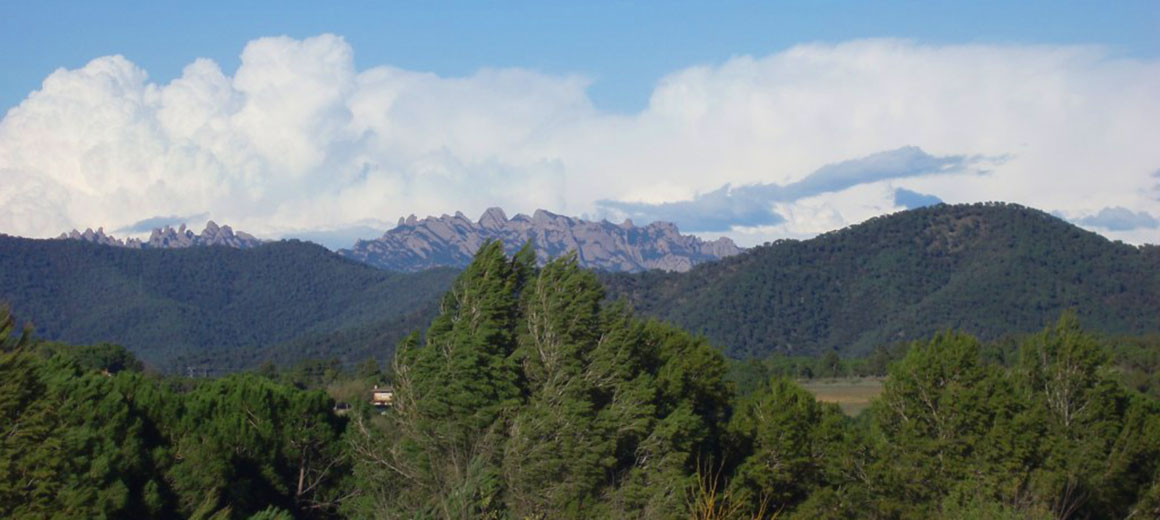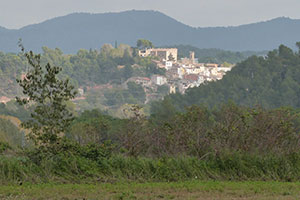 La Torre de Claramunt Village
Can Gramunt belongs to the municipality of La Torre de Claramunt, a village with a picturesque old town centre surrounding a medieval castle. The village has all the infrastructurenecessarywhich avoids having to travel further, and is onlya twenty minutes' walk away, passing through vineyards and crossing the valley of the Agost river. There is a bakery and supermarket for those who like to cook at home, as well as the restaurant "El Racó de la Torre", and a few pubs, for those who would like to be seduced by the local cuisine.